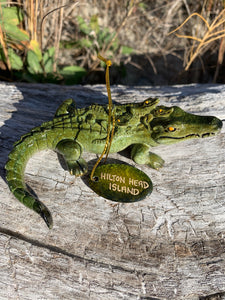 Hi - Gloss Realistic Gator with babies
Rich textures and finishes set this gator ornament apart from the rest!
There are not just one or two baby gators but three baby gators riding on mother gators back. 
Gators are a common site in our lagoons and ponds here, so you could be lucky to see one.
Hang tag is personalized with Hilton Head Island.