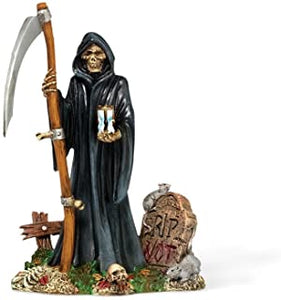 Department 56 Halloween Accessory Grim Reaper
An iconic spooky figure will be a great addition to your Village display. It is almost 4 inches tall with a scythe and lots of hand painted details. Use Department 56 Cross Product accessories to enhance your Village display. 
Village General Accessory
2.25 x 2.5 x 3.75"