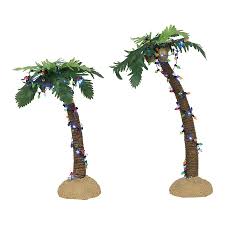 Department 56 Accessory Lit Palm Trees Set of 2
Working with our friends in Possible Dreams, we discovered these great palm trees. With a few simple changes, we knew they'd be perfect for Village. They'll add a spark to Little Town for sure, but as far as Margaritaville, this set of 2 is ideal.
Set of 2
3LR44 cell batteries included.
10.5 & 12" Height
Retired November 2019